Mike's Auto Repair in Hanover For Heavy Duty Construction and More
When it comes to maintaining heavy-duty trucks, construction, mining or farming equipment, time is money. Mike's Auto Repair in Hanover is the preferred provider of maintenance and repair services for heavy-duty trucks and equipment. From in-cab climate control to diesel engine repairs, we offer local, regional and cross-country services.
With properly tracked and scheduled planned maintenance, Mike's Auto Repair keeps your heavy duty vehicles on the move. But, if your heavy duty vehicle breaks down, we will get it back up and running fast and affordably with our mobile response team, cost reduction controls, and a large inventory of parts. Call us today at
410-850-5700
!
[HD_SERVICES]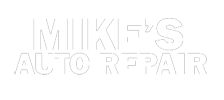 I had a "low tire pressure" light come up while driving. Searched the web for an Audi dealer (car is a 2017 Audi A3) and discovered the nearest dealer is at least 30 minutes away. Decided to look for a local shop and found Mike's Auto Repair to be nearby. Arrived a few minutes before closing time but Mike still took my car into the shop. They checked all tires and adjusted 2 tires that were low and brought them to proper pressure. Additionally, they put the car on their lift and checked the tires for nails / screws - none were found. When asked: "how much do I owe you?" the answer was "nothing". In today's day and age it is rare to find such treatment and I am going to come back and use Mike for all my routine oil and brake services ! Highly recommend this shop. Thank you Mike for your help.
Ron B.