INSURANCE QUESTIONS
Know Your Rights

Dealing with the stress of a collision is hard enough without trying to figure out how your accident insurance works. Here are some answers to frequently-asked questions about insurance policies.

Will the insurance company guarantee your work?

We guarantee our own work, but the insurance company does not have the legal right to guarantee a third party's work.

Who pays for repairs?

It depends on the circumstances. If you were at fault, but have comprehensive or collision insurance, the insurance company would pay the costs minus your deductible. If the other party was at fault, their insurance company should pay.

Do I have to accept the insurance company's appraisal of damage?

No. Check the "Appraisal Clause" in your policy if you have differences with their appraisal. It allows you and the insurance company to gather an opinion from an appraiser you both agree upon, or a third-party "Umpire" if you cannot agree.

Do I have the right to a rental car?

If you have purchased rental car coverage and were not responsible for the accident, you may seek reimbursement from the insurance company or, if another driver was responsible for the accident, their insurance company.

If you do not have rental car coverage and were responsible for the accident, you have no grounds to ask for reimbursement. If the other driver was liable, you can generally seek reimbursement from their insurance company.

Want more information on your rights? To make an appointment, call us at 410-850-5700 or make an appointment online!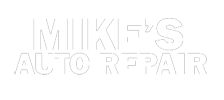 I had a "low tire pressure" light come up while driving. Searched the web for an Audi dealer (car is a 2017 Audi A3) and discovered the nearest dealer is at least 30 minutes away. Decided to look for a local shop and found Mike's Auto Repair to be nearby. Arrived a few minutes before closing time but Mike still took my car into the shop. They checked all tires and adjusted 2 tires that were low and brought them to proper pressure. Additionally, they put the car on their lift and checked the tires for nails / screws - none were found. When asked: "how much do I owe you?" the answer was "nothing". In today's day and age it is rare to find such treatment and I am going to come back and use Mike for all my routine oil and brake services ! Highly recommend this shop. Thank you Mike for your help.
Ron B.