Infiniti Auto Repairs and Maintenance in Hanover
Come to Mike's Auto Repair for foreign and import repair services including these top Infiniti makes and models:
Infiniti QX50
Infiniti QX80
Infiniti Black S
Infiniti has found a unique way of combining performance, styling, and luxury into a package with uncompromising reliability. Many Infiniti models are built on a Nissan platform with added engineering that gives the Infiniti a high-performance edge. Regular maintenance is required to keep a high-performance engine of Infiniti's caliber running smoothly. Regularly scheduled oil changes, along with air filter and fuel filter replacements, will help maximize the life of your Infiniti vehicle.
It is common for Infiniti drivers to enjoy more aggressive driving applications. Hugging the curves, performance braking and accelerating may require extra maintenance for your calipers, pads, wheels, and suspension. Our staff technicians combine knowledge and experience to diagnose and repair your Infiniti luxury vehicle quickly and accurately. The pro mechanics at Mike's Auto Repair understand the engineering standards and computer systems that give your Infiniti its edge.
Most Infiniti vehicles face few auto repairs over the lifetime of the vehicle when they are properly maintained. But at Mike's Auto Repair, located in Hanover, we know that every now and then even the most sophisticated cars can need repair. Give your Infiniti the best and bring it to Mike's Auto Repair."
Bringing your Infiniti to Mike's Auto Repair in Hanover means you will be back on the road before you know it. Our staff at Mike's Auto Repair prides itself on courteous and friendly customer service. We are here to service all your Infiniti needs. You can call us at
410-850-5700
to schedule an appointment or stop by our service center at 7466 New Ridge Rd
Suite 7, Hanover, MD, 21076. Our friendly staff is waiting to help.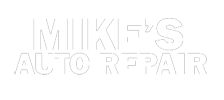 I had a "low tire pressure" light come up while driving. Searched the web for an Audi dealer (car is a 2017 Audi A3) and discovered the nearest dealer is at least 30 minutes away. Decided to look for a local shop and found Mike's Auto Repair to be nearby. Arrived a few minutes before closing time but Mike still took my car into the shop. They checked all tires and adjusted 2 tires that were low and brought them to proper pressure. Additionally, they put the car on their lift and checked the tires for nails / screws - none were found. When asked: "how much do I owe you?" the answer was "nothing". In today's day and age it is rare to find such treatment and I am going to come back and use Mike for all my routine oil and brake services ! Highly recommend this shop. Thank you Mike for your help.
Ron B.