Get Your Car's AC Compressor Repaired
At Mike's Auto Repair we know each component of your car's AC has a specific function. A cracked or damaged compressor can cause your car air conditioning to fail. Call today at 410-850-5700 and talk to one of our pro mechanics about repairing your car's AC compressor.
Replacing Your Car's AC Compressor
At Mike's Auto Repair we recommended that car owners replace the complete AC compressor assembly because the compressor replacement core operates under extreme physical pressure. The compressor is powered by a serpentine belt, which provides the energy needed to compress freon refrigerant to cool the car's cabin. Once compressed, the freon is in a volatile, high-pressure state. This pressure forces the liquid out of the compressor and through the cooling system.
What To Expect When Mike's Auto Repair In Hanover Replaces Your AC Compressor
Mike's Auto Repair uses AC compressors that are durability-tested for high heat conditions.
We use a replacement kit assembly designed to meet or exceed OE function. It includes car AC compressor, accumulator and any needed expansion devices.
We use kits with a "Rapid Seal" designed specifically for your compressor. Mike's Auto Repair's pro mechanics know that even the smallest gaps can cause serious damage to your car's cooling system and engine.
More AC Repair Services:
Car and Truck AC Freon Recharging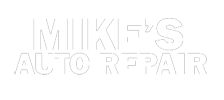 I had a "low tire pressure" light come up while driving. Searched the web for an Audi dealer (car is a 2017 Audi A3) and discovered the nearest dealer is at least 30 minutes away. Decided to look for a local shop and found Mike's Auto Repair to be nearby. Arrived a few minutes before closing time but Mike still took my car into the shop. They checked all tires and adjusted 2 tires that were low and brought them to proper pressure. Additionally, they put the car on their lift and checked the tires for nails / screws - none were found. When asked: "how much do I owe you?" the answer was "nothing". In today's day and age it is rare to find such treatment and I am going to come back and use Mike for all my routine oil and brake services ! Highly recommend this shop. Thank you Mike for your help.
Ron B.