Mike's Auto Repair For AC Evaporator Repair
Moisture is the enemy of your car's air conditioning system. The evaporator is your AC system's front line of defense against unwanted moisture. Replacing a car AC evaporator is not an easy job and should only be attempted by the pro mechanics at Mike's Auto Repair in Hanover.
Replacing the entire evaporator assembly will save time and money down the road. Accessing your car's AC evaporator is easy because it is mounted inside the cabin of your vehicle. In fact, you can access your evaporator through your car's glove box. However, the lines going to and from the evaporator run throughout your air conditioning system and replacing them requires the disassembly of the engine bay.
Trust Mike's Auto Repair in Hanover To Replace Your Car's Evaporator
Get AC unit full seal testing
Identify and repair internal corrosion issues.
Find troublesome micro cracks and leaks in the evaporator core
Pressurize and calibrate the AC system to manufacture standards
More AC Repair Services:
AC thermal expansion valve or orifice tube replacement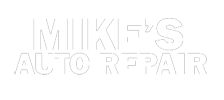 I had a "low tire pressure" light come up while driving. Searched the web for an Audi dealer (car is a 2017 Audi A3) and discovered the nearest dealer is at least 30 minutes away. Decided to look for a local shop and found Mike's Auto Repair to be nearby. Arrived a few minutes before closing time but Mike still took my car into the shop. They checked all tires and adjusted 2 tires that were low and brought them to proper pressure. Additionally, they put the car on their lift and checked the tires for nails / screws - none were found. When asked: "how much do I owe you?" the answer was "nothing". In today's day and age it is rare to find such treatment and I am going to come back and use Mike for all my routine oil and brake services ! Highly recommend this shop. Thank you Mike for your help.
Ron B.