Affordable Chevrolet Auto Repairs and Maintenance in Hanover
Come to Mike's Auto Repair for 5 Star Chevrolet Repair Services and Maintenance
Repair and maintenance for all Chevy make and models including:
Chevrolet Silverado
Chevrolet Equinox
Chevrolet Traverse
At Mike's Auto Repair, our highly trained Chevrolet service staff take care of a wide array of problems. We have professional mechanics who understand the American engineering and can perform the general maintenance like oil changes and tire rotations that keep your Chevy vehicle from needing more advanced repairs down the road. Our team has a wealth of experience working on a broad range of Chevrolet makes and models. They can diagnose what is wrong with your Chevy because they understand this iconic American brand inside and out.
Chevrolet has been the brand behind some of the most famous cars in automotive racing history. From the Corvette to the Camaro, to the classic 1957 Chevy, the brand has been the backbone of American car culture. Keep your Chevy car or truck in great shape by bringing it to Mike's Auto Repair in Hanover. We provide your vehicle with high-quality maintenance and repair.
From trucks to SUVs to small cars and crossovers, Chevrolet continues to innovate, adding the latest technologies in each make and model. With such innovative advances in fuel, engine, and suspension systems, you need the highly trained experts at Mike's Auto Repair on your side for general maintenance and repairs.
At Mike's Auto Repair, conveniently located in Hanover at 7466 New Ridge Rd
Suite 7, we understand how important your Chevrolet is to you. We want to get you back behind the wheel of your Chevrolet quickly so you can get on with your life. We know you do not want to wait around in our service center, and neither does your car.
If your Chevrolet is having any problems, be sure to call us at 410-850-5700 today.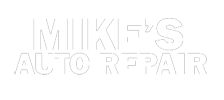 I had a "low tire pressure" light come up while driving. Searched the web for an Audi dealer (car is a 2017 Audi A3) and discovered the nearest dealer is at least 30 minutes away. Decided to look for a local shop and found Mike's Auto Repair to be nearby. Arrived a few minutes before closing time but Mike still took my car into the shop. They checked all tires and adjusted 2 tires that were low and brought them to proper pressure. Additionally, they put the car on their lift and checked the tires for nails / screws - none were found. When asked: "how much do I owe you?" the answer was "nothing". In today's day and age it is rare to find such treatment and I am going to come back and use Mike for all my routine oil and brake services ! Highly recommend this shop. Thank you Mike for your help.
Ron B.